Australian Visa Specialists
At AIVS Australian Immigration and Visa Services, our Australian registered migration agents strive to make the Australian visa immigration process as streamlined and straightforward as possible for our clients. We stay in contact with our clients throughout the application phase, to find the most effective pathway to your Australian journey.
Honesty and integrity are an essential part of our values
AIVS is built on the Code of Conduct for registered migration agents. We will always be upfront and inform our clients if they do not meet the eligibility criteria of the visa subclass. However, our extensive knowledge and industry experience allows us to assess alternative subclass pathways from the departments guidelines.
Our immigration visa consultants can offer tailored advice, mentoring and strategies, as part of our Australian visa and migration consultancy services, to help our clients obtain eligibility for their desired visa subclass. Whether you are aiming to have a temporary visit to Australia within a short timeframe, or are searching for permanent residency, AIVS is dedicated to working out the most effective solution for you.
We specialise in all family visas, including sponsored parent visa and partner and spouse visas, skilled visas, employer sponsored visa, visitor visa and more.
Why Choose Us?
At AIVS we pride ourselves on providing our clients with the highest quality Australian migration services in Melbourne. The needs and requirements of our clients searching for Australian visa immigration are our top priority, so tailoring our services to your circumstances is an essential part of our company philosophy. We set ourselves apart from the competition by offering a more personalised and communicative approach, your registered Australian immigration consultant will be keeping in contact throughout the entirety of the application process.
Australian visa application and immigration can be an incredibly expensive process. The upfront cost can generate extensive stress and hardship for applicants. That's why we offer one of the lowest registered migration agent rates in the industry, with no cuts in quality of service in comparison to the larger immigration service agencies in Melbourne.
Helping you achieve your dreams
Dear Nicolette, I am so grateful that I did end up having you as my migration agent. I was such a nervous wreck and you are always available and easy to reach out to. You have calmed my nerves and assured me that I am in capable hands. You have been so amazing! I will always recommend you to my friends or anyone that needs a migration agent. Thank you again darl!   Kind regards,
I had tried to start the Tourist Visa and exemption process for my Hubby on my own but it became too overwhelming, so I decided to look into getting an Agent.

Nicolette approached me through social media and I am happy she did. She was so easy to talk to and her very friendly and understanding nature was reassuring in order for us to proceed. The contract was a no brainer and anything we asked assistance for she was always willing to provide. She was very patient, always helpful, and cheerful at all times. Once all the paperwork was put together it was submitted on a Saturday morning and to our surprise, we got the Approval on the Monday! Flights booked and now hubby is finally here with me in Australia from the USA.

I would highly recommend Nicolette as a Migration Agent to anyone who is looking for an affordable and stress free option. She is always professional and has a wide knowledge of the immigration process and the experience you would expect from an Agent.
Both of my husband and I would like to thank Nicolette for your assistance in reaching our goals in getting Partner PR Grant. It was the most exciting moment when Nicolette called us and informed it has been granted! Nicolette is wonderful – She has been positive, caring and professional right from the start. It was a long journey and there might have been a few teary moments from us but Nicolette always comforted us and had faith in us! Nicolette has a trustworthy and down to earth personality and she has always demonstrated care for us. Thank you, Nicolette! We are so happy and cannot wait for our life-long journey ahead of us!
Our Process
With our step-by-step process, you'll know exactly what's happening. Increasing your chances of success means ensuring a seamless application process.
ENQUIRY
Request a consultation to discuss your circumstances in detail.
BRIEF
You will be briefed about the process, the requirements, the costs, and the timelines involved.
AGREEMENT
Upon accepting all the terms and conditions, we sign an agreement.
ONGOING COMMUNICATION
Our team works on your behalf with the Department of Home Affairs, keeping you informed throughout the entire process about any changes that may affect your visa.
DOCUMENTATION ASSISTANCE
Keeping up to date with immigration policies, laws, and changes is one of our top priorities. Every time there is a change, we inform our clients and assist them with the paperwork.
SUBMIT APPLICATION
From start to finish, we assist you with the submission of your visa application, developing a solid immigration strategy to ensure your visa application is successful.
Accredited Australian
Registered Migration Agent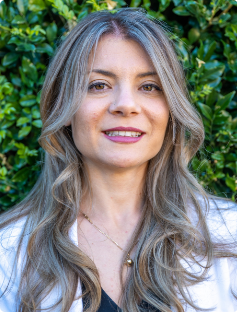 Our Australian registered migration agent, Nicolette Bitzilis is accredited with a Bachelor of Criminal Justice and a certificate in migration law and practice. After years of award-winning working for one of the larger immigration agencies, Nicolette started AIVS to provide a cheaper and more personal alternative for clients. AIVS has a thorough network of industry connections and a wealth of experience. Our proven steps to improve your application have helped us generate a fantastic reputation with clients and processing agents alike:
"Start your new future pathway today!"
Contact Us
We are always excited to hear from you and see how we can help. Feel free to contact us if you have any questions or concerns. We'll be happy to take care of them for you!
"*" indicates required fields